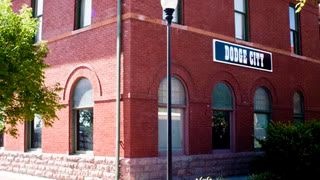 Welcome to depottheaterco.com, the online home of the Depot Theater Company, nestled in the heart of beautiful Dodge City, Kansas! For close to three decades, the Depot Theater Company has been the crown jewel in Southwest Kansas' thriving theater scene. We offer a state-of-the-art dinner theater, cutting-edge "Side Track" productions, cabarets, a student training division and much, much more!
Help Us Keep the Depot Theater Vibrant 
The Community Foundation of Southwest Kansas has offered the Depot Theater Company a matching funds challenge over the next two years. The challenge goal for the Depot Theater Company is to raise $40,000 both years for a total of $80,000. The Community Foundation will match the funds 2-to-1, bringing the potential total funding to $240,000 through the Foundation. For more information, click here.