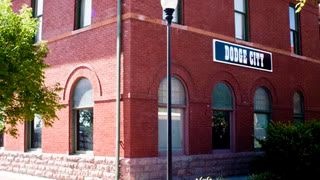 Welcome to depottheaterco.com, the online home of the Depot Theater Company, nestled in the heart of beautiful Dodge City, Kansas! For close to three decades, the Depot Theater Company has been the crown jewel in Southwest Kansas' thriving theater scene. We offer a state-of-the-art dinner theater, cutting-edge "Side Track" productions, cabarets, a student training division and much, much more!
Depot Theater Offers Two Great Shows!
Please take time to look around the Website for more information. If you happen to be in the Dodge City area, please visit our box office at 201 E. Wyatt Earp Blvd in Dodge City, or call us at (620) 225-1001!