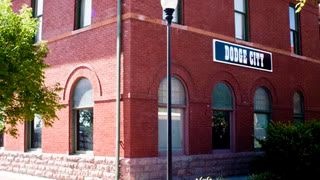 Welcome to depottheaterco.com, the online home of the Depot Theater Company, nestled in the heart of beautiful Dodge City, Kansas! For close to three decades, the Depot Theater Company has been the crown jewel in Southwest Kansas' thriving theater scene. We offer a state-of-the-art dinner theater, cutting-edge "Side Track" productions, cabarets, a student training division and much, much more!
By Jesiie Jones, Nicholas Hope, and Jamie Wooten
Sponsored by Sponsored by Gibson Pharmacy
December 4-6, 11-13, 18-19, 2015
It's Christmas-time in the small town of Fayro, Texas, and the Futrelle Sisters — Frankie, Twink and Honey Raye — are not exactly in a festive mood. A cranky Frankie is weeks overdue with her second set of twins. Twink is in jail for inadvertently burning down half the town. And hot-flash-suffering Honey Raye is desperately trying to keep the Tabernacle of the Lamb's Christmas Program from spiraling into chaos.
Directed by Sheri Tieben
Main Stage - Depot Theater
Tickets can be purchased by calling 620.225.1001.