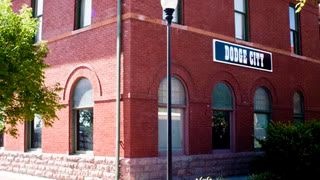 Welcome to depottheaterco.com, the online home of the Depot Theater Company, nestled in the heart of beautiful Dodge City, Kansas! For close to three decades, the Depot Theater Company has been the crown jewel in Southwest Kansas' thriving theater scene. We offer a state-of-the-art dinner theater, cutting-edge "Side Track" productions, cabarets, a student training division and much, much more!
Future Challenges and Opportunities
For over 30 years the Depot Theater Company has stood as the pinnacle of live entertainment in western Kansas. In that time we've fostered a love for music, live theater, great food, and great camaraderie. As with any arts organization in this day and age, however, there are countless challenges before us. Couched in those challenges, however, are also great opportunities.                
The Depot Theater is poised to begin a new era of reinvigorated performing arts here in western Kansas. Unfortunately, as we move into this era we are losing two major company leaders.