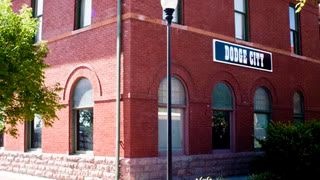 Welcome to depottheaterco.com, the online home of the Depot Theater Company, nestled in the heart of beautiful Dodge City, Kansas! For close to three decades, the Depot Theater Company has been the crown jewel in Southwest Kansas' thriving theater scene. We offer a state-of-the-art dinner theater, cutting-edge "Side Track" productions, cabarets, a student training division and much, much more!
Depot Theater Receives $10,000 Grant
Victory Electric Cooperative, Assn., Inc., recently announced the Depot Theater Company in Dodge City as the recipient of this year's Victory/CoBank "Sharing Success" Grant. The Depot Theater has been awarded two checks totaling $10,000 – $5,000 from Victory Electric and $5,000 from CoBank – to help purchase a new lighting control system for the theater.               
For the full story, visit the Dodge City Daily Globe.